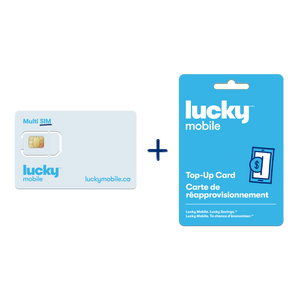 Special offers and/or discount codes are applied at checkout.
To bring your own phone, simply get a Lucky Mobile SIM Card online to get it delivered free of charge within 3-5 business days.
Plus, get a $25 electronic Top-Up Card and be ready to connect to the Lucky Mobile network.